Leaf Cleanup
Aerating
Final Mow & Trim
Fall Cleanup
Get a custom quote on our best fall cleanup services.
Get the Free App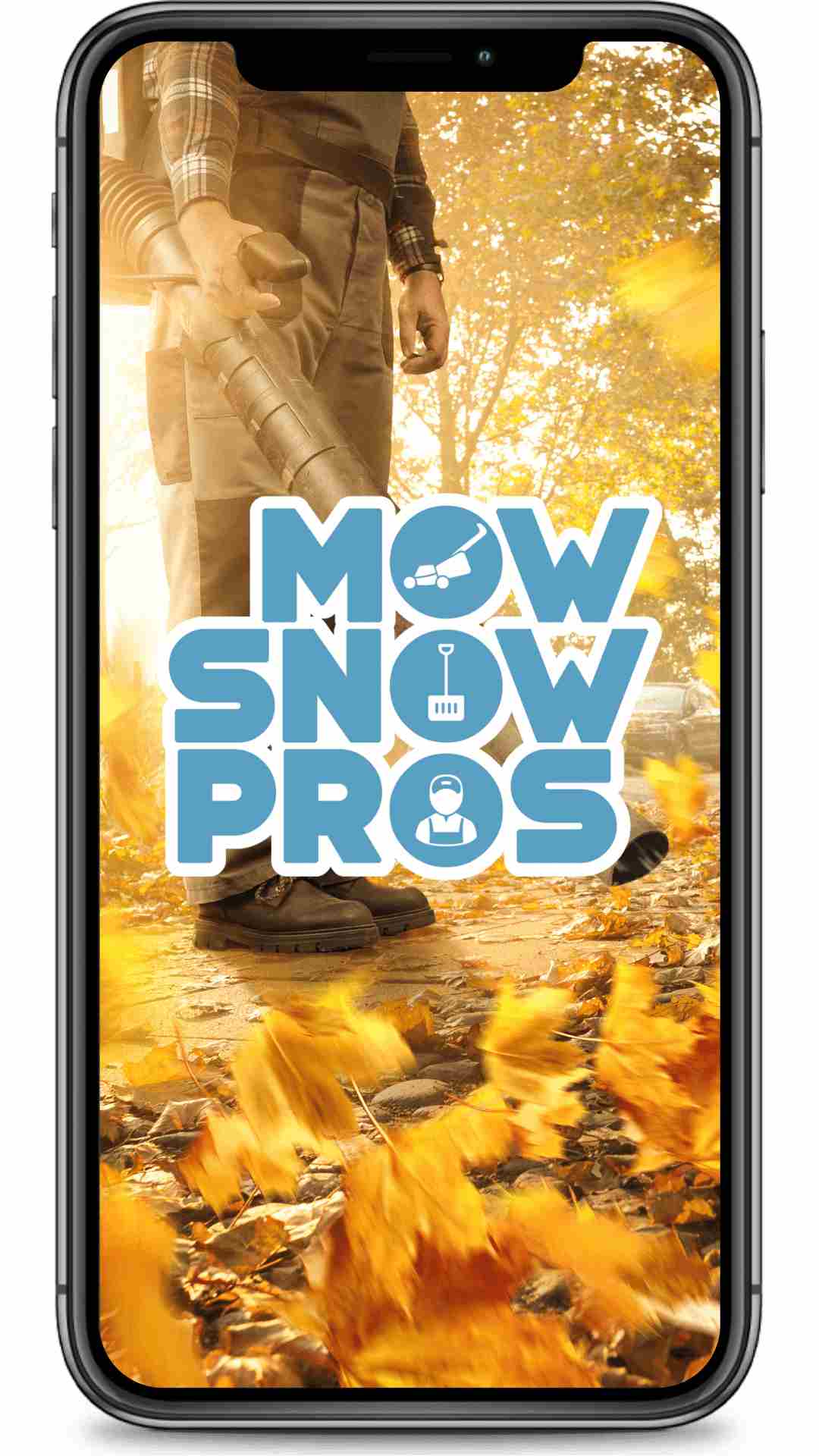 Get your yard ready for winter with a custom Fall Cleanup.
With MowSnowPros, you can get a free custom quote based on your property and the selected services.
Tell us which Fall Cleanup services you need
We'll provide a no-obligation custom quote
Respond to the quote and schedule service
See pictures, rate the service, and pay online
Customize your request, get quoted pricing, and order service instantly – without talking to anyone!
Set your attributes
Use the app to specify which Fall Cleanup services you need.
Get a free custom quote
We'll review the property on Google Earth and provide a fixed price.
Pick your dates for service
Pick 3-5 days for the service to be scheduled, weather-dependent.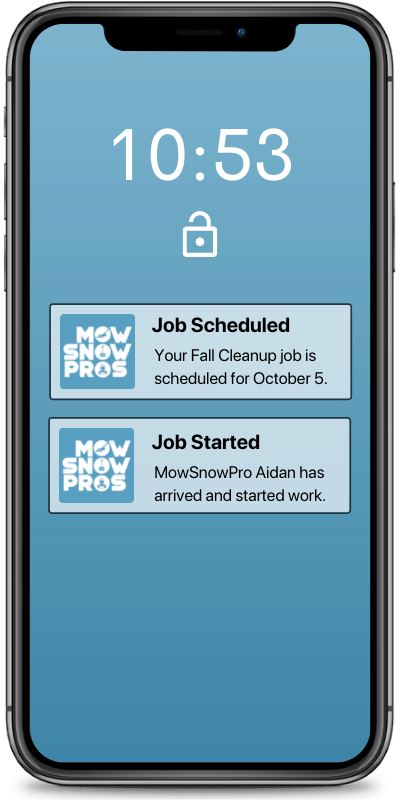 Stay up-to-date on the status
Receive live updates on job activities, including when we plan to arrive.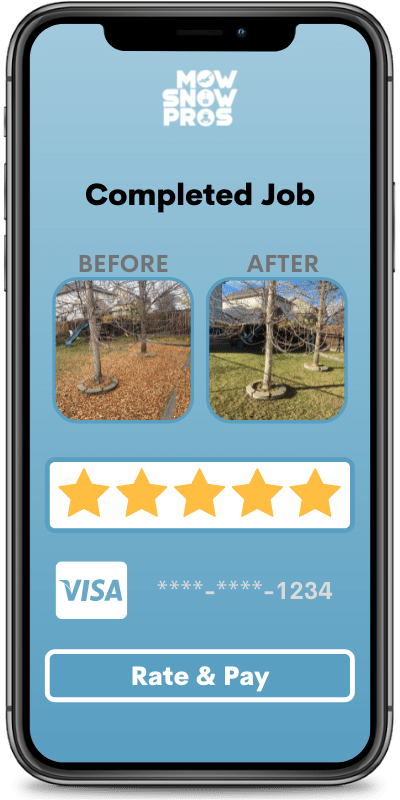 Rate your Fall Cleanup service
See before and after photos, rate the service, and pay instantly.
Pick your services with fully custom Fall Cleanups
Use the MowSnowPros app to put together your service request, and we'll provide a fixed-price quote within 2 business days.
Leaf Blowout & Cleanup
If selected, we will use a blower/rake to clear all loose leaf debris from the property, including the lawn, garden beds, tree wells, decks, driveways, etc.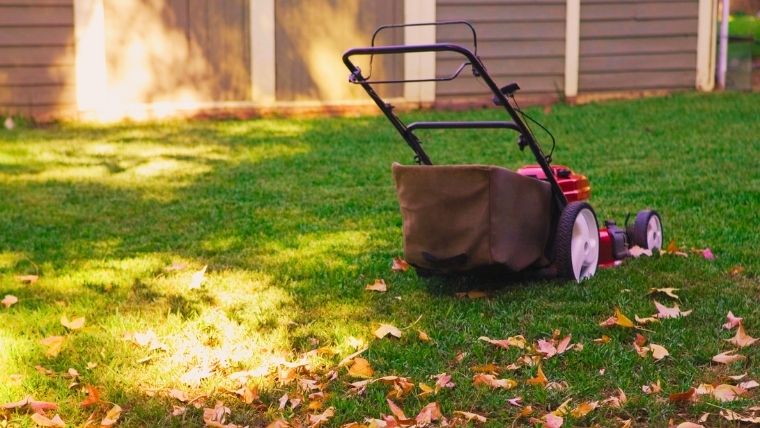 Final Lawn Mow & Trim
If selected, we will mow/trim your lawn, in order to pickup any remaining debris at the end of the service and leave a clean-looking lawn.
Lawn Aerating
If selected, we will use a machine aerator to pull out plugs of soil from your lawn, which allows water to reach the grass roots. The plugs will be left on the lawn to decompose.
Add-On: Off-Site Leaf Removal
The yard debris and fallen leaves collected can be removed for off-site disposal at an additional rate of $6 per bag. There is a maximum charge of $90 for this add-on.
Get exactly what you need with add-on services, billed in 15-minute increments based on how long it actually takes.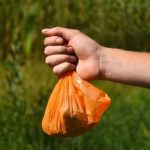 Dog Poop Cleanup
Select if there is dog poop that needs to be cleaned up before the Fall Cleanup can occur.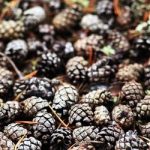 Pinecone Cleanup
Select if you have an accumulation of pinecones you want raked and bagged.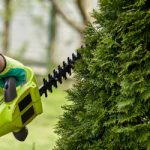 Small Tree or Hedge Trimming
Select this add-on if you have hedges that need trimming or small trees to be pruned.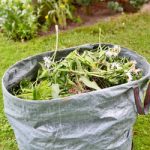 Weeding / Garden Cleanup
Select if you have any weeds you would like hand pulled, or garden beds you want cleaned out.
Hundreds of Fall Cleanup jobs completed
Here's what some of our customers are saying after service is complete.

''Excellent job ! My yard looks neat and tidy, just as I had hoped. I will definitely hire your service again!''
Donna M
on Fall Cleanup by Winnipeg MowSnowPro Jacob H.

''Thank you so much, you did an excellent job! Yard at my new house doesn't look like a total mess anymore :)''
Allie R
on Fall Cleanup by Calgary MowSnowPro Karl R.

''Steve did a great and very thorough job, provided me with some great recommendations for next year, and left my yard looking awesome! I'm very happy with this service!''
Joe L
on Fall Cleanup by Calgary MowSnowPro Steven M.

''Very amazing job well done. Never had anyone do such a clean job like this thank you so much!''
Nam N
on Fall Cleanup by Calgary MowSnowPro Lonnie E.

''Looks great!! Thank you!!! Service was easy to schedule. I was able to select just what needed to be done. Would definitely recommend!!''
Lesley W
on Fall Cleanup by Edmonton MowSnowPro Stanley B.

''Very happy with the work provided! Will definitely book again!''
Katie C
on Fall Cleanup by Saskatoon MowSnowPro Dale F.
Providing Fall Cleanups in the following cities: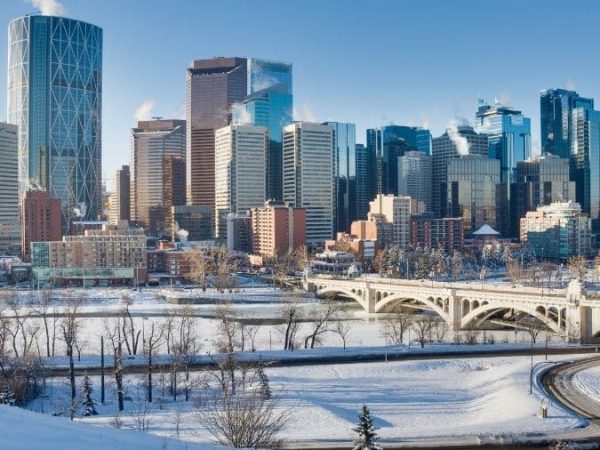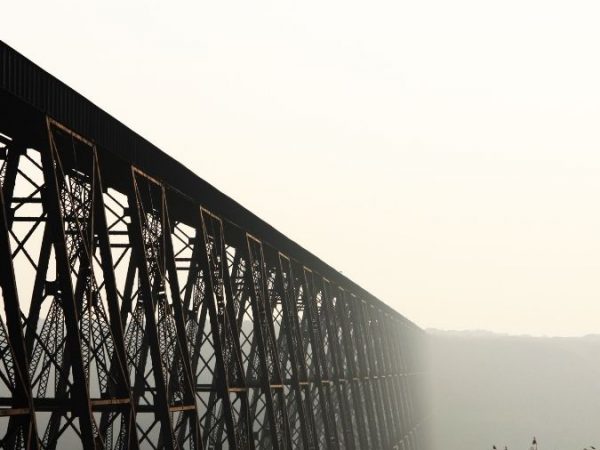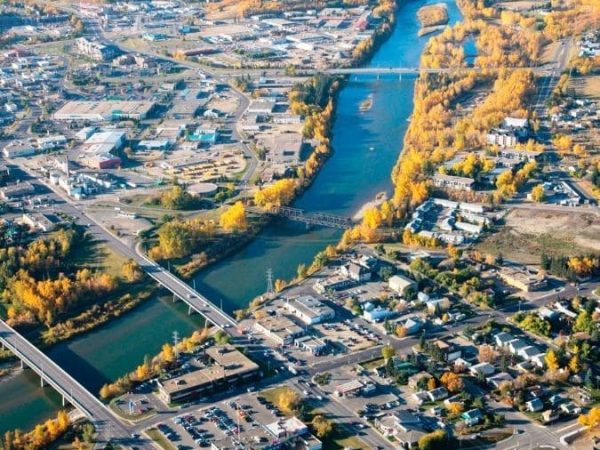 Get a quote now, schedule whenever you're ready
We know that autumn weather can be unpredictable. With a MowSnowPros Fall Cleanup quote, you have 90 days to accept the quote and select your available days for service. Just be sure to book in before the snow!
Get the Free App